Conchi Millán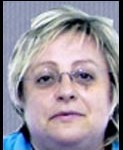 Profession: Psychologist.
Selected research projects:
WORKALO. The Creation of New Occupational Patterns for Cultural Minorties: The Gypsy Case. RTD, European Commission. (2002-2004).
Teorías y Sociedades Dialógicas. Nuevas transferencias ciencia-sociedad en la era del conocimiento. Plan Nacional I+D+I. Ministerio de Ciencia y Tecnología. (2003-2005).
Selected publications:
Millán, C., Sánchez, M., Vargas, J. (2000): Contribución de la comunidad gitana al aumento de la calidad científica. I Jornadas de Investigación en Educación de Personas Adultas , pp. 159-163. Barcelona: El Roure .