Olga Serradell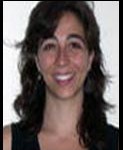 Academic category: Juan de la Cierva Fellowship at UAB (Autonomous University of Barcelona). Post-PhD researcher at l'École des Hautes Études en Sciences Sociales in Paris.
Lines of research: Citizen participation, sociological theory, sociology of education.

SELECTED RESEARCH PROJECTS:

ACCESS. University Adult Access and Social Exclusion. University Adult Access Policies and Practices accross the European Union and the consequences for the participation of non-traditional adult. RTD. Targeted Socio-Economic Research Programme. DGXII. European Commission. (1997-2001).
TRANSMIGRA. Análisis de los procesos de transnacionalidad económica y política marroquí, ecuatoriana y rumana. La migración como factor de desarrollo en los países de origen y acogida. [TRANSMIGRA. Analysis of the Moroccan, Ecuadorian, and Romanian Economic and Political Transnationalism Processes. Migration as Developing Origin and Destination Countries Factor].  Plan Nacional de I+D+I. Ministerio de Educación y Ciencia. (2005 -2008)
MESTIPEN ROMÍ: Mujer gitana y asociacionismo en España. Retos y contribuciones. [MESTIPEN ROMI: Roma Woman and Associationism in Spain. Challenges and Contributions]. Plan Nacional I+D+I. Comisión Interministerial de Ciencia y Tecnología. Ministerio de Trabajo y Asuntos Sociales / Instituto de la Mujer. (2004–2006).
Teorías y Sociedades Dialógicas. Nuevas transferencias ciencia-sociedad en la era del conocimiento. [Theories and Dialogic Societies. New Transferences Science-Society in the Knowledge Age]. Plan Nacional I+D+I. Ministerio de Ciencia y Tecnología. (2003-2005).
AMAL: Inmigración y mercado laboral. [AMAL: Immigration and Labor Market]. Plan Nacional I+D+I 2000-2003. Programa de socioeconomía. Ministerio de Ciencia y Tecnología. Secretaría de Estado de Política Científica y Tecnología. (2001-2005).

SELECTED PUBLICATIONS:

Articles:
Serradell, O., & Munté, A. (2010). Dialogicidad y poder en el discurso racista y antirracista. Special Issue: Communicative acts for social inclusion, Signos, 43(2), 343-362.
Campani, G. & Serradell, O. (2010). Grupos culturales: migrantes y minorías culturales en educación. Revista Educación y Pedagogía, 56,  57-67.
Racionero, S.; Serradell, O. (2005): Antecedentes de las Comunidades de Aprendizaje. EDUCAR, núm. 35, pp. 29-40.
Flecha, R.; Serradell, O. (2005) Europa 2010: hacia una educación de calidad, democrática e inclusora. Revista Radio y Educación. Personas adultas y nuevas tecnologías. Educación y transformación social. Núm. 55, pp. 51-66.
Serradell, O.; Larena, R.; Fisas, M. (2004): Hacia la articulación de mecanismos favorecedores de la inclusión de la comunidad gitana: mecanismos de acreditación de las competencias y nuevas formas de organización laboral. Lan Harremanak. Revista de Relaciones Laborales. Núm. 11. Universidad del País Vasco – Euskal Herriko Unibertsitatea. pp 95-112.
Puigvert, L.; Serradell, O.; Díez, J. i De Gracia, S. (2003): Educación y voluntariado en Barcelona (España). Molina Luque, F. (coord). Educación, voluntariado y participación en la Unión Europea. pp 53-70.
Lleras, J. Arriaga, M. i Serradell, O. (2003): Bases teòriques i metodològiques d'un projecte orientat a la transformació social. Revista  Àmbits de política i societat.
Asensio, S.; Redondo, G.; Serradell, O. i Serrano, M.A. (2002): Les altres dones i l'accés a la universitat. Revista Catalana de Sociologia (Associació Catalana de Sociología). pp 45-56.
Book chapters:
Flecha, R.; Serradell, O. (2003): El desarrollo de la sociología de la educación. Principales enfoques o escuelas. Revisión Crítica. Capítulo III Llibre: Fernández Palomares, F. (coord..) 2003. Sociología de la Educación. pp 63 -83. Pearson Prentice Hall. Madrid.