Maria Padrós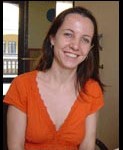 Academia category:Lector Professor in the Departament of Didactic and Educational Organisation at the University of Barcelona.
Doctoral dissertation: Educación democrática de personas adultas. Criterios que permiten definir una educación de personas adultas como democrática. (Defended at the University of Barcelona).
Lines of research: Democratic education. Overcoming inequalities. Adult Education. Youth.

SELECTED RESEARCH PROJECTS:
ETGACE. Educación y formación para la gobernabilidad y la ciudadanía activa en Europa. Análisis del aprendizaje adulto y diseño de estrategias de intervención educativa formal, no formal e informal. RTD, European Commission. (2000-2002).
Models d'atracció dels i de les adolescents.Contribucions des de la socialització preventiva de la violència de gènere. Institut Català de les Dones. (2006 - 2007).

SELECTED PUBLICATIONS:

Articles:
Valls, R. & Padrós, M. (2011). Using Dialogic Research to Overcome Poverty: from principles to action. European Journal of Education, 46(2) , 173–183.
Padrós, M., García, R., de Mello, R. & Molina S. (2011). Contrasting scientific knowledge with knowledge from the lifeworld: The Dialogic Inclusion Contract. Qualitative Inquiry, 17 (3), 304-312.
Racionero, S., & Padrós, M. (2010). The Dialogic Turn in Educational Psychology, Revista dePsicodidáctica, 15(2), 143-162.
Padrós, M. (2004): Para Saber Más a Cuadernos de Pedagogía , núm. 341, pp. 90-92. Barcelona.
Padrós, M. et al.(2004): La experiencia de la asociación de alumnos y exalumnos del IES Miquel Tarradell A Aula de Innovación Educativa , núm. 129, pp. 69 – 71.
Flecha, R. Padrós, M. Puigdellívol, I. (2003): Comunidades de aprendizaje: transformar la organización escolar al servicio de la comunidad. A Organización y Gestión Educativa, núm. 5, pp. 4 –8.
Padrós, M. (2003): Familias en las aulas a Cuadernos de Pedagogía , núm. 325, pp. 80-81.
Nuñez, M. y Padrós, M. (2000): MEPA: Participar i transformar. Travessant fronteres. A Papers d'Educació d'Adults , núm. 35, pp 35 – 37.
Books:
Martin, X.; Puig, J.; Padros, M.; Rubio, L.; Trilla, J. (2003): Tutoría. Técnicas, recursos y actividades. Madrid: Alianza Editorial, Col. Ensayo
Padrós, M. (2000):Módulo 8: Educación de personas adultas y desarrollo comunitario. Barcelona: Centre de Postgrau ICESB – Pere Tarrés URL.
Book chapters:
Flecha, R.; Padrós, M. (2007).  Profesiones emergentes en educación: posibles líneas de investigación. En  Gicoechea, J. y Vizcarra, M.T. (Eds).  Los retos actuales en investigación educativa y formación profesionalizadora de los estudios de magisterio. Bilbao: Idazkide.
Gómez, J., et al. (2006).  Learning Communities: A whole Community Learning Together. En University of Barcelona/CREA and University of Minho/UAE (Orgs). Responses to challenges of youth training in the knowledge society. Case studies of promising practice. Barcelona: Universitat de Barcelona/CREA.
Padrós, M; Ruiz, L. (2006). Dialog als bürgerLearning schaftsorientiertes Konzept. Learning Centres in Spanien. En  Stang, R. and Hesse, Claudia (Hrsg). Learning Centres. Models of Organisation and Delivery contributing to Effective Learning. German Institute for Adult Education (DIE) – National Institute for Adult Continuing Education (NIACE)
Padrós, M. (2004): Aprendizaje y diálogo. Prevención de la violencia en las y los jóvenes. Actas de las Jornadas de Psicoanálisis: "Violencia: ¿un mal de nuestro tiempo?". pp 135-147. ACTO. Barcelona.
Carnicero, P; Padrós, M. (2004): La opinión del alumnado de educación social: implicaciones para el diseño de la asignatura de Organización. Actas del 8º Congreso Interuniversitario de Organización de Instituciones Educativas. Cambiar con la sociedad, cambiar la sociedad. pp 41-52. Servicio de Publicaciones de la Universidad de Sevilla. Sevilla.
Gómez, J.; Padrós, M.; Soler, M. i Valls, N. (2000):El Aprendizaje Dialógico como Superación de la Exclusión Social y Educativa. En el llibre: I jornadas de Investigación en Educación de Personas Adultas.
Aubert, A. Padrós, M. Portell, D, Valls, R. (2003): Participar para transformar a CD-Rom: Comunicaciones del IX Congreso Nacional de Teoría e Historia de la Educación. Publicació en CD- Room. Granada.