Laura López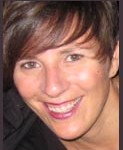 Academic category: Associated Professor of Department of Sociological Theory, Law Philosophy and Social Sciences Methodology of University of Barcelona.
Lines of research: Comunication, social uses of information and communication technologies, adult education.

SELECTED RESEARCH PROJECTS:

INPART: Inclusion Through Participation. TSER. DG XII. European Commission. (1998-2000).
Anàlisi del tractament informatiu dels fets de Ceuta i Melilla. Anàlisi de contingut realitzada conjuntament amb associacions representatives dels grups culturals afectats. Consell de l'Audiovisual de Catalunya. (2005).
NODAT. Percepcions i Possibilitats dels Punts Públics d'Accés a Internet. Secretaria de Telecomunicacións i Societat de la Informació de la Generalitat de Catalunya. (2002-2003).

SELECTED PUBLICATIONS:
De Botton, L.; López, L.; Malé, J.; Pulido, C.; Pulido, M.A.; Thiak, A. & Tortajada, I. (2006): Lectura intersubjectiva i intercultural del tractament informatiu dels fets de Ceuta i Melilla . Quaderns del CAC. Núm. 23-24, pp. 51-66.
López, L. y Martí, I. A.A.V.V. Concurs Sant Jordi Pedagogía (2000): La vessant política de Paulo Freire. Universitat de Barcelona. pp 315-335.