Roma Studies Group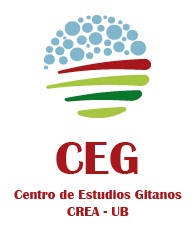 Centre for Roma Studies
The Centre of Roma Studies (CEG) was created to provide scientific analysis of the exclusion experienced by Roma community as well as the paths that contribute to overcome it. An interdisciplinary group of Roma and non-Roma members is developing research projects studying the key elements that support the process of overcoming inequalities affecting this community. The rigour of the research work developed by the CEG has been widely recognized, not only due to its repercussion among the international scientific community (see publications), but also due to the social and political impact achieved by the projects developed, whose results have informed European political resolutions and recommendations, for instance the resolution launched In April 2005 by the European Parliament about the situation of the Roma in the European Union, and have led to the transformation of neighbourhoods (through the INCLUD-ED Project) and schools (through the "Learning Communities Project), showing that it is possible to reduce social exclusion.
Recognition of the Advisory Committee of the Centre for Roma Studies
July 23rd, 2013, the University of Barcelona, represented by the Vice-Rector for Institutional Relations and Culture, Dr. Lourdes Cirlot, paid homage to 'Tia Emilia Clavería', and recognised the task of those Roma and non-Roma people that, not being members of the CEG, take part of the Advisory Committee of the Centre for Roma Studies.
Emilia Clavería has been actively involved in the Centre for Roma Studies, contributing to improve the research on Roma community, participating in various areas of research and in projects developed under the Framework Programme of the European Union.
The Advisory Committee has been created in 2011. Traditionally, research on Roma community has not taken into account the voices of Roma population, but in the case of the CEG, the Advisory Committee contribute to validate the results of the research projects, suggest criteria, objectives and topics and provide, together with scientific and ethical rigour, those key elements for achieving scientific, social and political impact of research. All members of the Advisory Committee participate personally and disinterestedly.
Code of conduct for research on Roma issues
The Centre for Roma Studies rejects any kind of research that does not respect ethical and scientific values ​​when doing research with and for the Roma. Therefore, we have developed a code of ethical conduct for research teams working with Roma people. This code has been built according to the international recommendations concerning the European Charter for Researchers and the Code of Conduct for the recruitment of researchers from the European Commission adopted on 11 March 2005. This ethical code constitutes a step forward in the inclusion of the Roma.