Cristina Pulido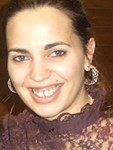 Academic category:  Professor of University Loyola Andalucía.
Lines of research: The social uses of the information and communication technologies, social and educational inequalities, interreligious dialogue.

SELECTED RESEARCH PROJECTS:

AMAL: Inmigración y mercado laboral. Plan Nacional I+D+I 2000-2003. Programa de socioeconomía. Ministerio de Ciencia y Tecnología. Secretaría de Estado de Política Científica y Tecnología. (2001-2005).
Anàlisi del tractament informatiu dels fets de Ceuta i Melilla. Anàlisi de contingut realitzada conjuntament amb associacions representatives dels grups culturals afectats. Consell de l'Audiovisual de Catalunya. (2005).

SELECTED PUBLICATION:
Articles:
Flecha A., Pulido C., & Christou M. (2011). Transforming violent selves through reflection in critical communicative research. Qualitative Inquiry, 17 (3), 246-255.
De Botton, L.; López, L.; Malé, J.; Pulido, C.; Pulido, M.A.; Thiak, A. & Tortajada, I. (2006): Lectura intersubjectiva i intercultural del tractament informatiu dels fets de Ceuta i Melilla . Quaderns del CAC. Núm. 23-24, pp. 51-66.
Pulido C., Rios O. (2006): Les Comunitats d'Aprenentatge, escola i educació social integrades? a Ensenyament Obligatori i Educació Social, Revista Educació Social, núm 32. Barcelona: Fundació Pere Tarrés.