Sandra Racionero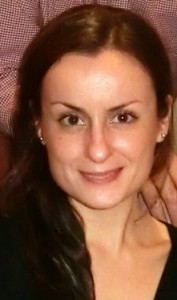 Academic category: Associate Professor in the Department of Education at the International University of Catalonia. Double Ph.D in Educational Psychology and Curriculum and Instruction by the University of Wisconsin-Madison (USA).
Dissertation: "Dialogic Learning in Interactive Groups. Interactions that Foster Learning and Socio-cultural Transformation in the Classroom" (Defended at the University of Wisconsin-Madison, 2011).
Lines of research: Dialogic learning, interactive groups, learning communities, developmental and educational psychology, cultural-historical psychology.

SELECTED RESEARCH PROJECTS:

Promoting Reflective Independent Learning in HE: PRILHE. Coordinat per la University of Warwick, UK. Socrates Programme. DG XXII.European Comission. (2004-2006).
Comunitats d'Aprenentatge. CREA, Centre de Recerca en Teories i Pràctiques Superadores de Desigualtats de la Universitat de Barcelona, en col·laboració amb el Instituto Vasco de Educación y Evaluación, ISEI, del Govern Basc, el Departament d'Educació de la Diputación General de Aragón, i el Departament d'Ensenyament de la Generalitat de Catalunya.

SELECTED PUBLICATIONS:

Articles:
Díez, D., Gatt, S., & Racionero, S. (2011). Placing Immigrant and Minority Family and Community Members at the School's Centre: The role of community participation. European Journal of Education, 46(2), 184–196.
Racionero, S., & Padrós, M. (2010). The Dialogic Turn in Educational Psychology, Revista de Psicodidáctica, 15(2), 143-162.
Racionero-Plaza, S. (2010).  Egalitarian dialogue and instrumental dimension. Two principles of dialogic learning in the classroom. Psychology, society and education. 2, 1, 61-70.
Gómez, A., Racionero, S., & Sordé, T. (2010). Ten years of critical communicative methodology. International Review of Qualitative Research, 3, 1, 17-44.
Aguilera, A., Mendoza, M., Racionero, S., & Soler, M. (2010). El papel de la Universidad en Comunidades de Aprendizaje. Revista Interuniversitaria de Formación del Profesorado, 24, 1, 45-56.
Aubert, A., García, C., & Racionero, S. (2009). Aprendizaje Dialógico. Cultura y Educación, 21 (2), 129-139.
Racionero, S., García, R., Aubert, A., & Puigvert, L. (2009). Los modelos sociales de enseñanza: los grupos interactivos. Escuela, 4. "Competencias Básicas y Modelos de Enseñanza".
Gómez, A., & Racionero, S. (2008). El paradigma comunicativo crítico. Universitas Tarraconenses: Revista de Ciències de l'Educació, XXXII, III, 117-129.
Racionero, S. & Serradell, O. (2005). Antecedentes de las Comunidades de Aprendizaje, Educar.
Racionero, S. (2004). Para saber más, Aula de Innovación Educativa, 131, 67-68.
Book:
Aubert, A., Flecha, A., Garcia, C., Flecha, R., & Racionero, S. (2008). Aprendizaje dialógico en la sociedad de la información. Barcelona: Hipatia Editorial.
Book chapters
Flecha, R., & Racionero, S. (2011). ¿Por qué no lo hacen en Harvard y Wisconsin? ¿Por qué las mejores universidades mantienen otras preocupaciones distintas de las de las universidades españolas? In A. Zabala. (Ed) Innovación en la universidad: prácticas, políticas y retóricas. Barcelona: Graó.
Racionero, S., & Valls, R. (2007). Dialogic learning. A communicative approach to teaching and learning. In J. Kincheloe & R. Horn (Eds.), The Praeger Handbook of Education and Psychology. Vol 3, (pp. 548-557). Westport, CT: Greenwood Publishers.
Racionero, S., Ríos, O., & Soler, M. (2006). Consecuencias para la educación de las concepciones de Searle y Habermas sobre el lenguaje. In García Lastra, M; Calvo, A; Osoro, J; Rojas, S. (Coord.), Convergencia con Europa y cambio en la universidad. XI Conferencia de sociología de la educación . (pp. 111-112). Valencia: Germania.
Flecha, R., & Racionero, S. (2003). Interrelaciones sociales en las nuevas ciudades desde el punto de vista de la globalización. La ciudad como sueño de las comunidades de aprendizaje. In Sexto Encuentro Nacional de Ciudades Educadoras. La ciudad, sistema de relaciones. La nueva ciudadanía. Getafe: Ayuntamiento de Getafe.