Fernando Macías Aranda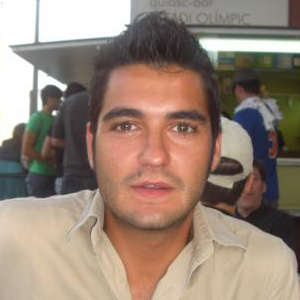 Academic category: PhD Fellowship FPI at the University of Barcelona.
Lines of Research: Romani community, cultural minorities, social and educational inequalities, affirmative action.
---
SELECTED RESEARCH PROJECTS:
RESEARCH: European RTD. Framework Program:
RESEARCH: I+D. NATIONAL PLAN.
PROJECTS: EUROPEAN PROJECTS:
Learning for career and labour market transitions — individual biographies. CEDEFOP (2011-2013).
PROJECTS: Applied Research:
Comunitats d'Aprenentatge. CREA, Centre de Recerca en Teories i Pràctiques Superadores de Desigualtats, en col·laboració amb l'Institut Basc d'Educació i Avaluació, ISEI, del Govern Basc, el Departament d'Educació de la Diputació General d'Aragó i el Departament d'Ensenyament de la Generalitat de Catalunya.
---
SELECTED RESEARCH PUBLICATIONS:
Articles
Macías, F. & Redondo, G. (2012). Pueblo gitano, género y educación: investigar para excluir o investigar para transformar. International Journal of Sociology of Education, 1(1), 71-92. doi: 10.4471/rise.2012.04
---
CONGRESSES:
Fernando Macías, Noemi Martí & Laura Ruiz, Investigación en diálogo con el Pueblo Gitano. El proyecto PERARES del 7º Programa Marco de investigación Europea. CONGRESO SIPS 2012, XXV Seminario Interuniversitario de Pedagogía Social. Talavera de la Reina (Toledo), 29 y 30 de Noviembre de 2012.
Launch of the Romani Early Years Network. Co-Constructing Professional Learning: Pathways towards Quality, Equity, and Respect for Diversity in ECEC. Opatija, (Croatia) 15 y 17 Octubre de 2012.
Loredana Cracium, Tania García, Fernando Macías & Teresa Sordé. La Participación del Pueblo Gitano en las Investigaciones Sociales: La Metodología Comunicativa Crítica y el Código de Conducta Ético de la Investigadora y del Investigador. Congreso Internacional Multidisciplinar de Investigación Educativa, CIMIE 2012. Barcelona, 5 y 6 de Julio de 2012.