Mhairi Bain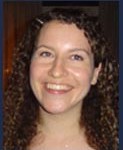 Translator  (Posgraduado [PgDip]. Heriot-Watt University. Edinburgh. 2005). Llicenciada en Filologia Hispànica. (University of Aberdeen. 2003)

Translator  tasks of the following projects:
YOUTRAIN. New Challenges of Youth Training in the Knowledge Society DG Education & Culture. European Commission.(2004-2006).
Managing Quality of Adult Education in Europe. Coordinat per: Latvia Adult Education Association (Letònia). Leonardo da Vinci Programme. DG XXII. European Commission. (2004-2006).
EMMA. European Network for Motivational Mathematics for Adults. Coordinado por: Vox (Nasjonalt senter for laering i arbeidslivet). Grundtvig Network. Socrates Programme. European Commission (2005-2007).
ACCED. Continuing Educatin Designed for Counsellors Working in Adult Education. Coordinado por: IREA Romanian Institute for Adult Education. Grundtvig 1. Socrates programme. European Commission. (2005-2007).
VINEPAC. Validation of informal and non-formal psycho-pedagogical competencies of adult educators. Leonardo da Vinci. European Commission. (2006-2008)
ROMA-IN. Policies on Roma's social inclusion in Europe: towards succeding in social intervention. Coordinado por: Direcció General d'Actuacions Comunitàries i Cíviques. Departament de Benestar i Família. Generalitat de Catalunya. Employment, Social Affairs and Equal Opportunities DG. European Commission (2005-2007).
TRAMS. Training and Mentoring of Science Shops. VI Framework Programme. Sciencie and Society. Coordination Action. (2005-2008).
TRANSMIGRA. Análisis de los procesos de transnacionalidad económica y política marroquí, ecuatoriana y rumana. La migración como factor de desarrollo en los países de origen y acogida. Plan Nacional I+D+I. Ministerio de Educación y Ciencia. (2005-2008).
EMAE. European Master on Adult Education. Curriculum Development Project Erasmus. European Comission. Coordinado por: University of Duisburg-Essen. (2004-2007).
Integration of female migrant domestic workers. Strategies for employment and civic participation. INTI Preparatory actions 2005. European Commission. Coordinators: Mediterranian Institute of Gender Studies. (2006-2008).
Nanomayores - Nano y mayores: encuentros entre las personas mayores y la investigación científica. Nuevas estrategias para la participación social . Plan Nacional I+D+I. Ministerio de Trabajo y Asuntos Sociales. (2006-2008).
Recuperant veus de dones lluitadores per la llibertat . AGAUR, Agència de Gestió d'Ajuts Universitaris a la Recerca. (2005-2006).
INCLUD-ED. Strategies for inclusion and social cohesion from education in Europe. INTEGRATED PROJECT Priority 7 of Sixth Framework Programme. (2006- 2011).