Oriol Ríos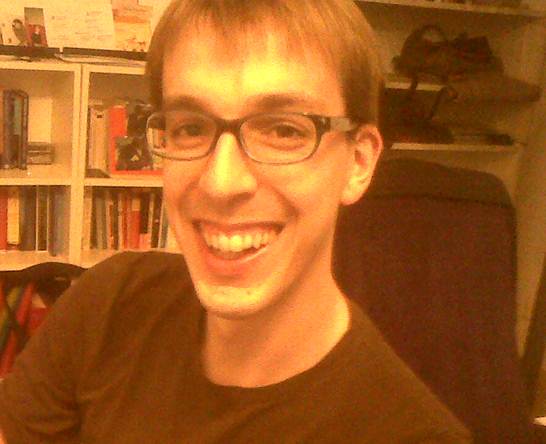 Academic category: Professor of the Department of Sociology and Organitzational Analysis, University of Barcelona.
Lines of research: New masculinities. Learning communities.

SELECTED RESEARCH PROJECTS:

Impacto de los actos comunicativos y nuevas masculinidades. Ministerio de Ciencia e Innovación. Dirección General de Programas y Transferencia de Conocimiento. Plan Nacional I+D+I, (2008-2011).
ETGACE. Educación y formación para la gobernabilidad y la ciudadanía activa en Europa. Análisis del aprendizaje adulto y diseño de estrategias de intervención educativa formal, no formal e informal. RTD, European Commission. (2000-2002).
Models d'atracció dels i de les adolescents. Contribucions des de la socialització preventiva de la violència de gènere. Institut Català de les Dones. Generalitat de Catalunya. (2006-2007).
La convivencia en los centros educativos y la participación de las familias: propuestas de mejora. Federación de Asociación de Padres y Madres de [email protected] de Aragón y Universidad de Zaragoza. (2006)
Infància, Famílies i Canvi social a Catalunya. Dins del bloc de temps lliure i participació. CIIMU. Institut d'Infància i Món Urbà (2004).
Infància i família al districte d'Horta-Guinardó. Dins del marc del Projecte Interxarxes. CIIMU. Institut d'Infància i Món Urbà. (2005).

SELECTED PUBLICATIONS:
Articles:
Gómez, J; Oliver, E; Padrós, M; Ríos, O; Sordé, T. (2006). L 'educació de la joventut catalana en la societat de la informació. De la exclusió a la inclusió social. E-Quaderns 1. Octubre 2006. Barcelona: Observatori Català de la Joventut.
Pulido C., Rios O. (2006): Les Comunitats d'Aprenentatge, escola i educació social integrades? a Ensenyament Obligatori i Educació Social, Revista Educació Social, núm 32. Barcelona: Fundació Pere Tarrés.
Trilla, J; Ríos, O. (2005): Les activitats extraescolars: diferències i desigualtats. Infància, Famílies i Canvi Social a Catalunya. Barcelona: Institut d'Infància i Món Urbà.
Garcia, C; Herrero, C; Prieto, O; Ríos, O.( 2004): Estudiantes sin sentido crítico o profesorado corporativo. EL MUA. Mulet, B (Ed.). 2004. Sociologia de l'educació: cultura i pràctica escolar. Les reformes actuals. XI Conferència de Sociologia de l'Educació. Palma de Mallorca: Universitat de les Illes Balears.
Rios, O. (2004): La Ciutadania europea. Papers d'Educació de Persones Adultes . Num 44. Barcelona.